ANIMAL CARE CENTERS OF NYC
One-of-a-kind NYC Boroughbreds
To raise awareness about shelter pets in NYC, Wunderman partnered with Animal Care Centers to create an integrated brand campaign highlighting the one-of-a-kind qualities and stories of animals who are as unique as their home city. Our "Boroughbred" companions feature mash-ups of NYC neighborhoods and breeds along narratives belonging only to true New Yorkers. Within one week of launch, all at-risk animals were adopted with ACC reaching a 93% adoption rate–99% during the campaign–making them the nation-wide leader in shelter adoptions.  
RECOGNITION
Pix 11 News
150k PetCo Innovation Grant
ROLES
Associate Creative Director
Creative Lead, Art Direction
Photo Styling
Design
AGENCY
Wunderman
INSIGHT
The shelter animals of New York are as diverse and unique as the humans of NY.
IDEA
We elevated these animals by positioning them as Boroughbreds; one-of-a-kind pets only found at the ACC of NYC. Profiling distinct personalities of four-legged New Yorkers, we showed those on two that shelter animals have a rare prestige that's all their own. Every aspect of the campaign had a goal, to be as unique as the animals themselves and to create an immediate connection between potential adopters and our city's homeless pets through their shared New Yorker DNA.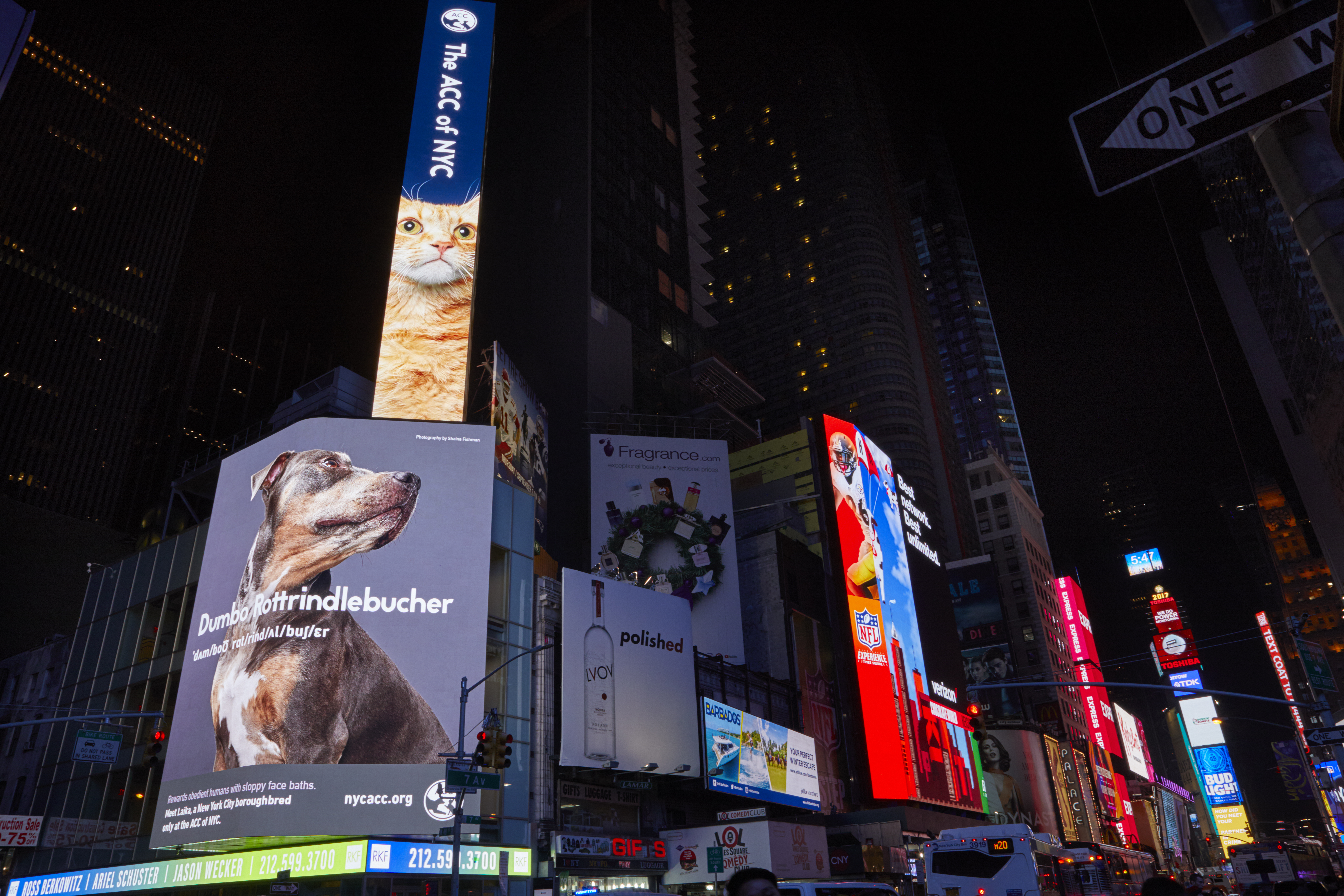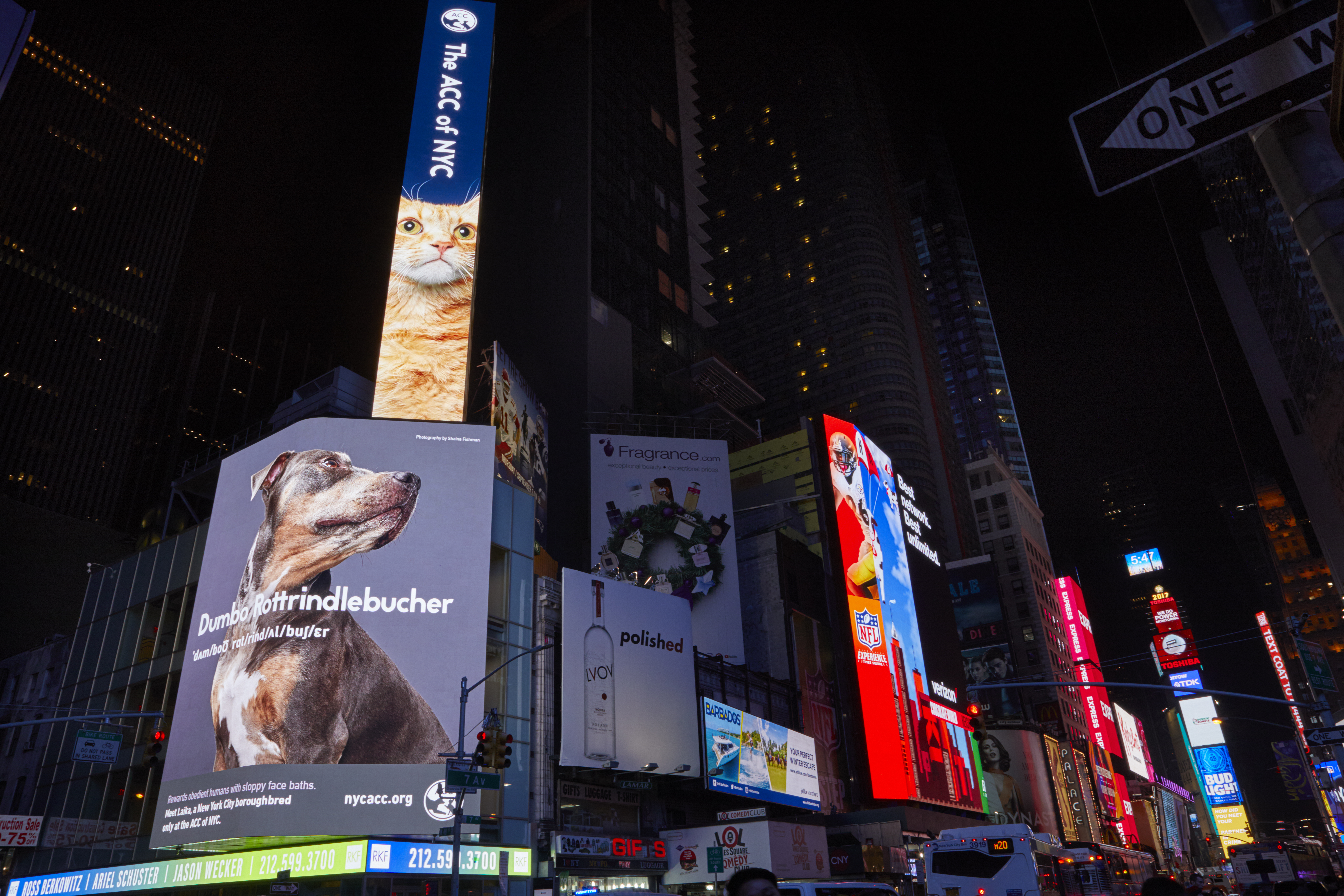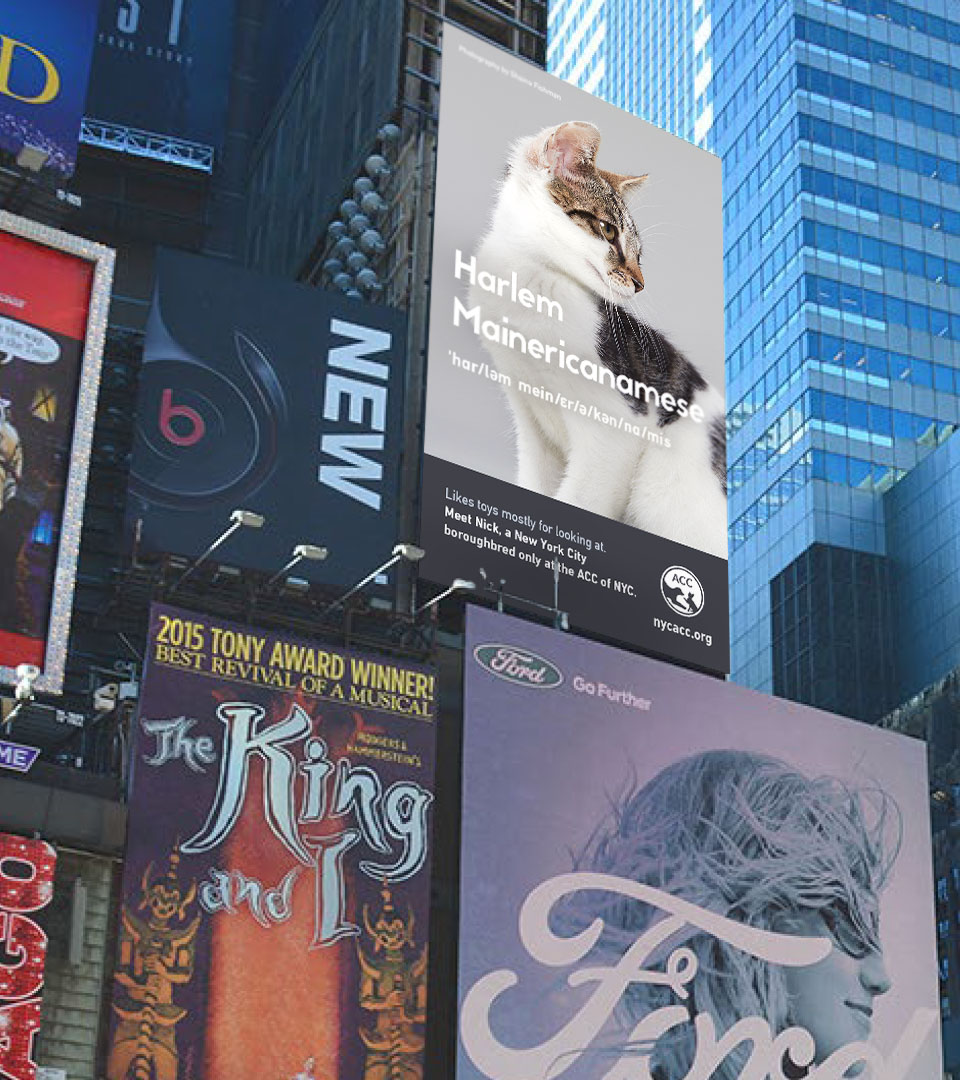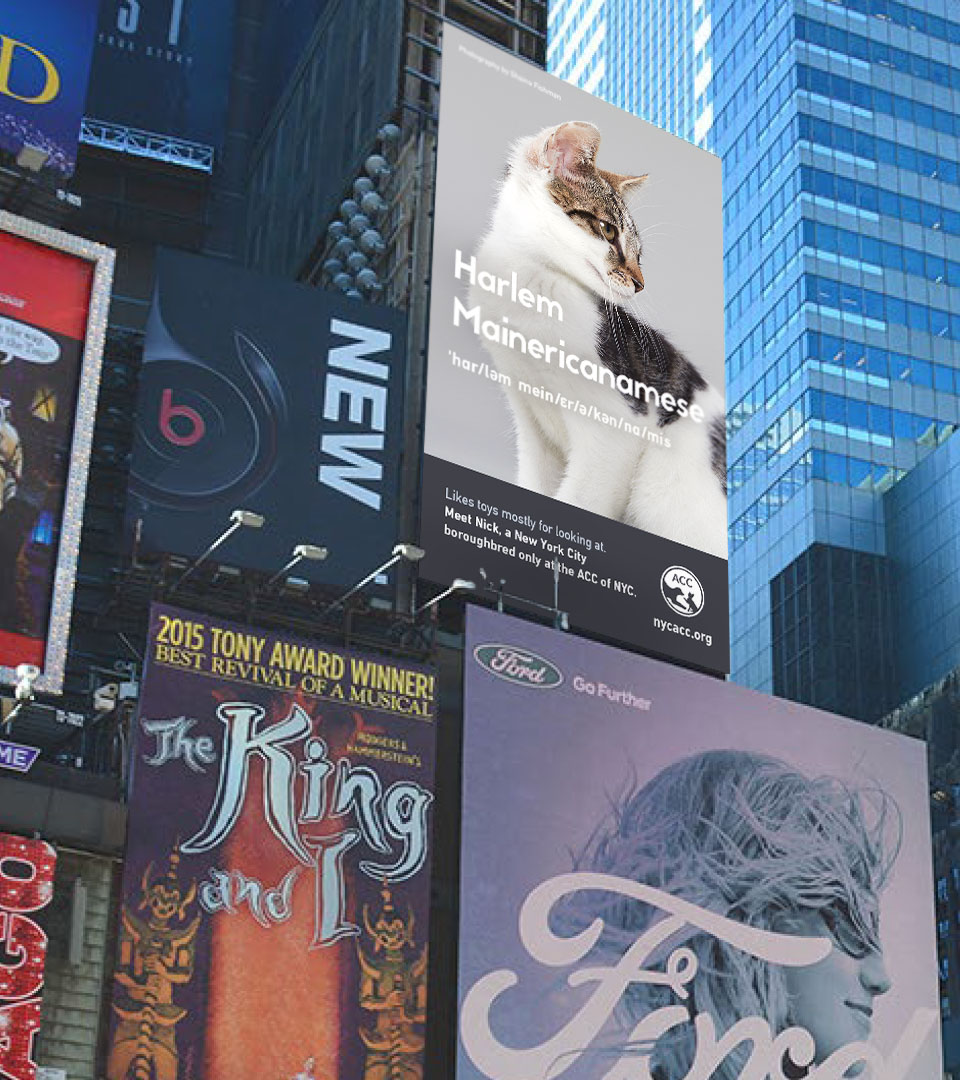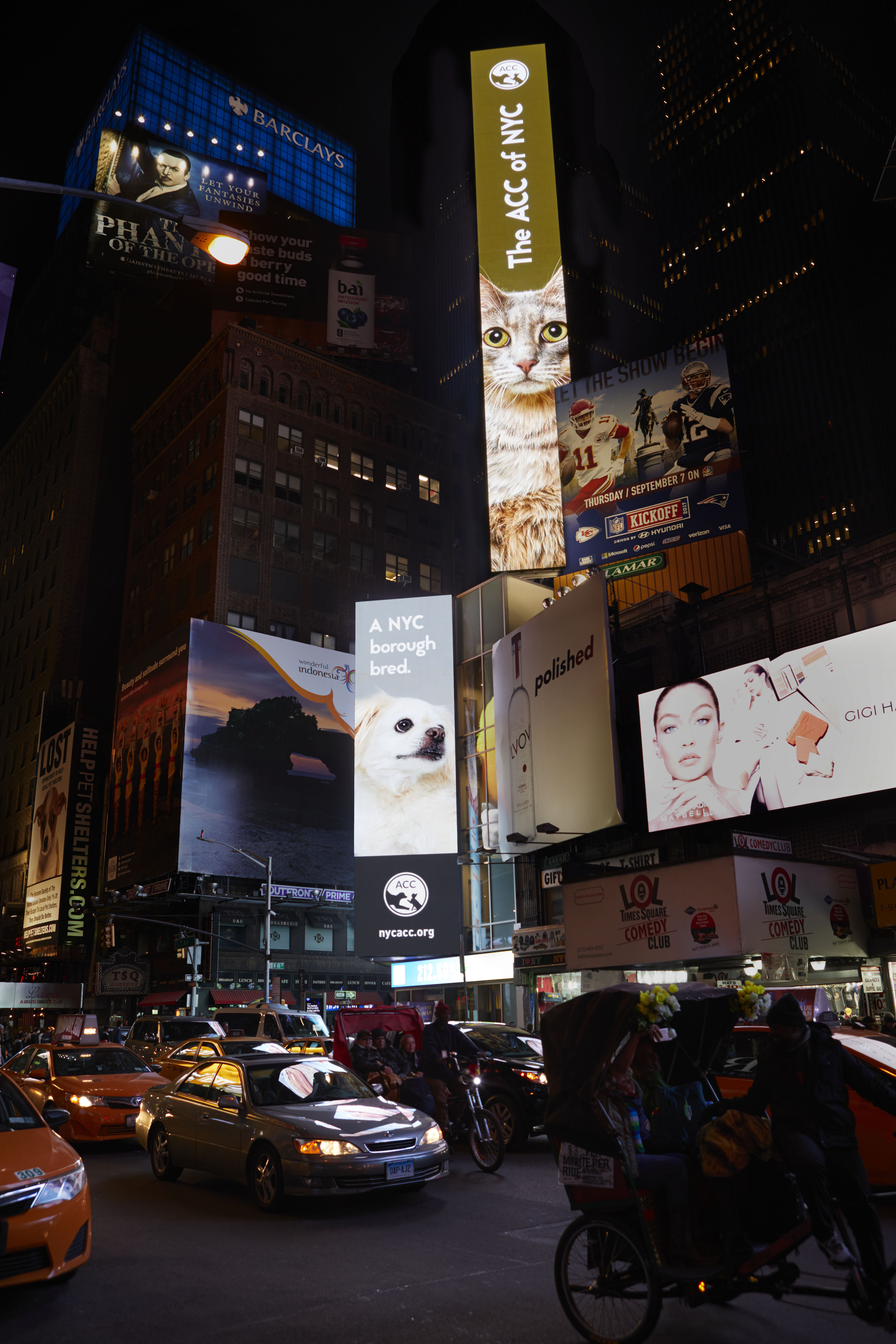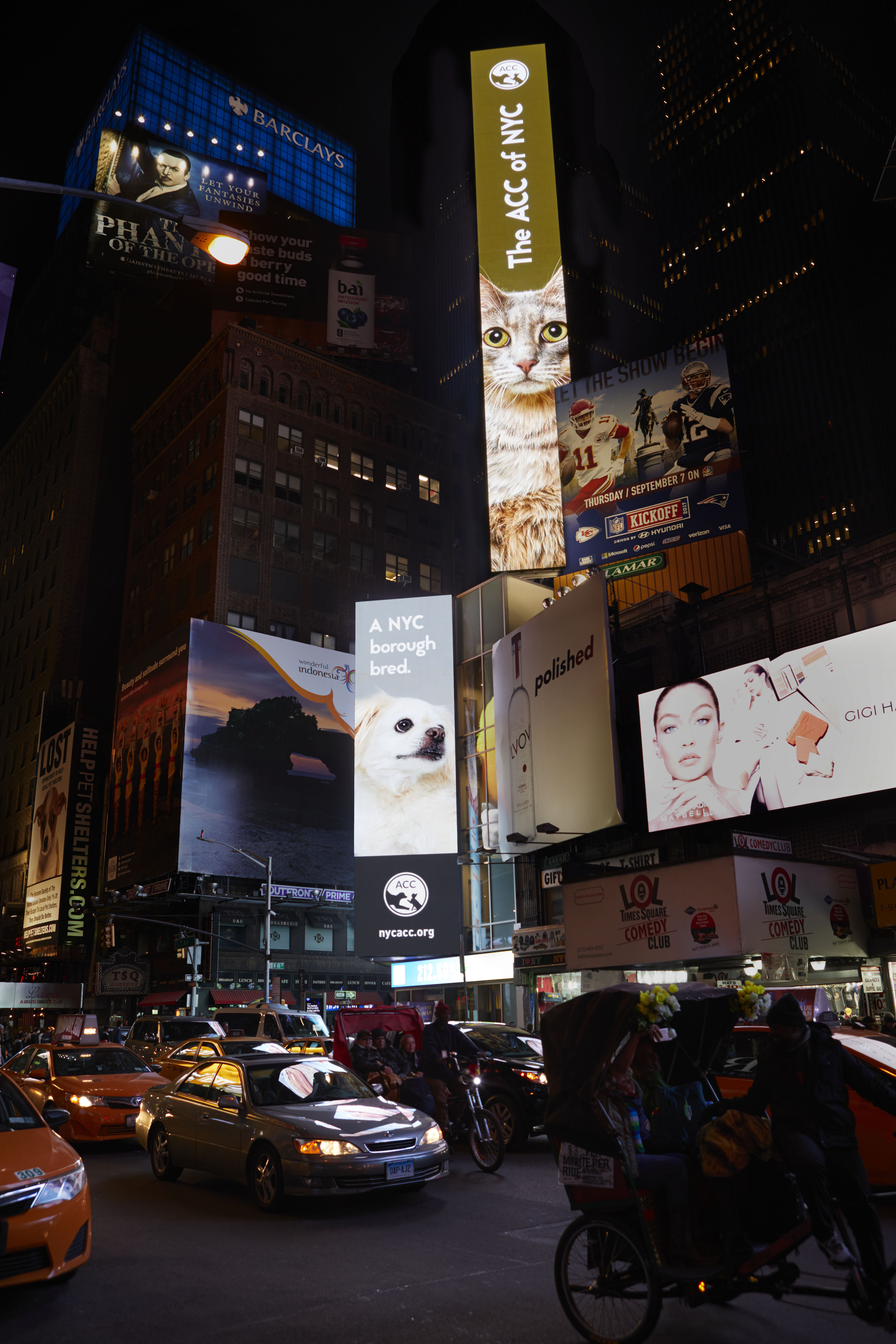 We targeted New Yorkers in as many channels as possible. We partnered with restaurants to create doggie bags featuring pets for adoption and offered discount rides to ACC shelters through Lyft and LinkNYC.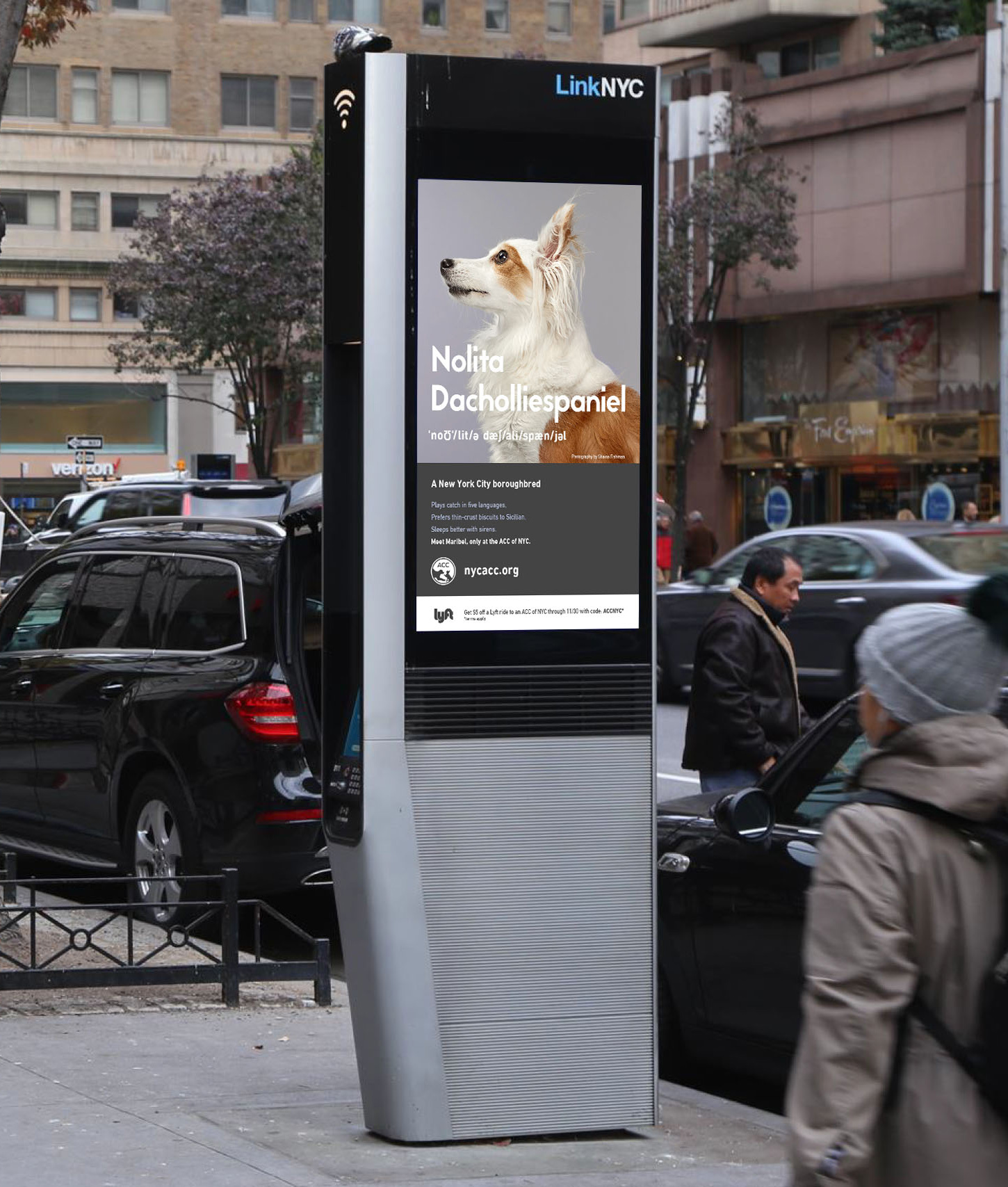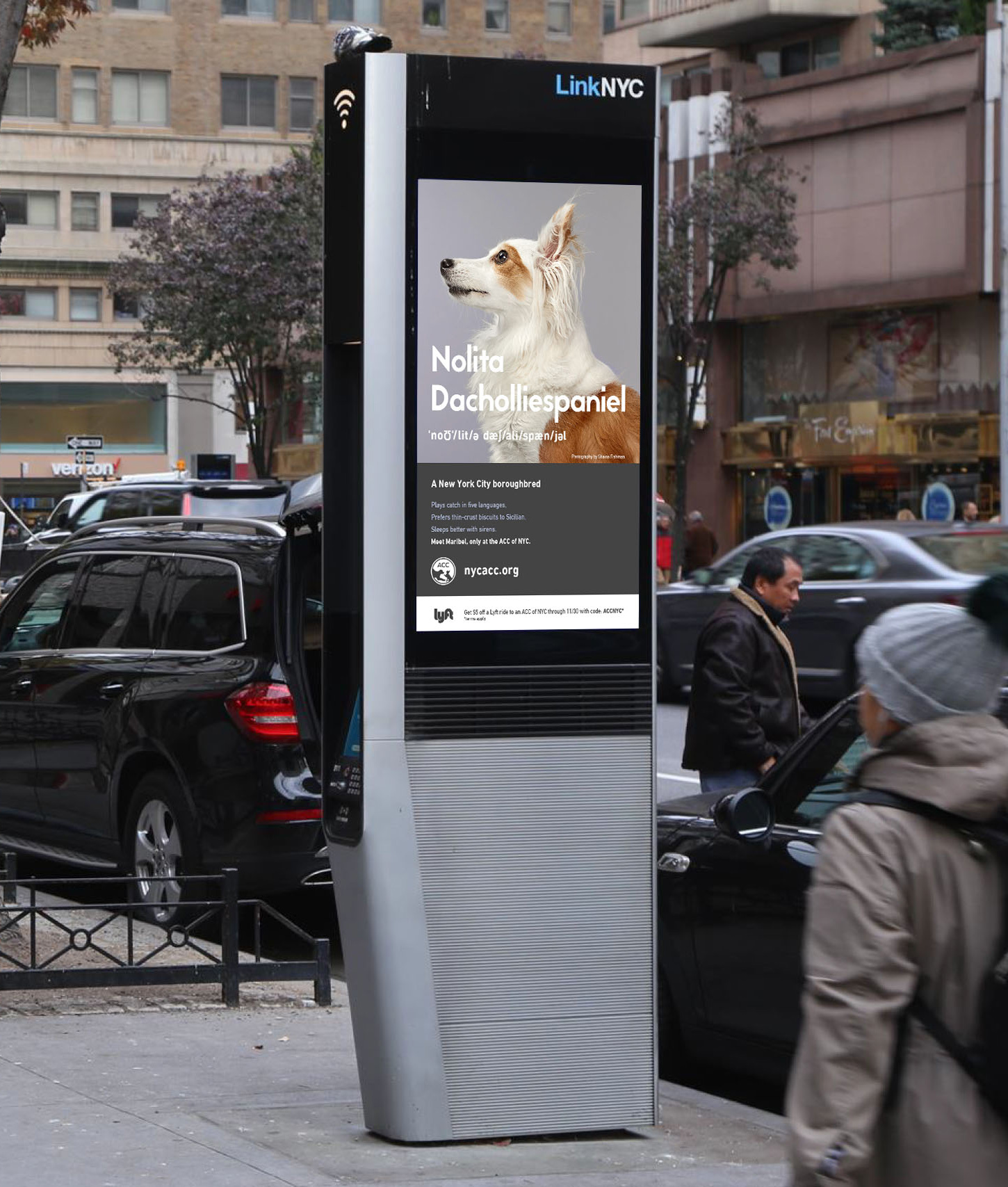 We knew many adopters were return pet parents. In response, we created a new media–ads for pets. Small, low, and food-scented, these ads emplore potential pet siblings to talk to their human about adopting.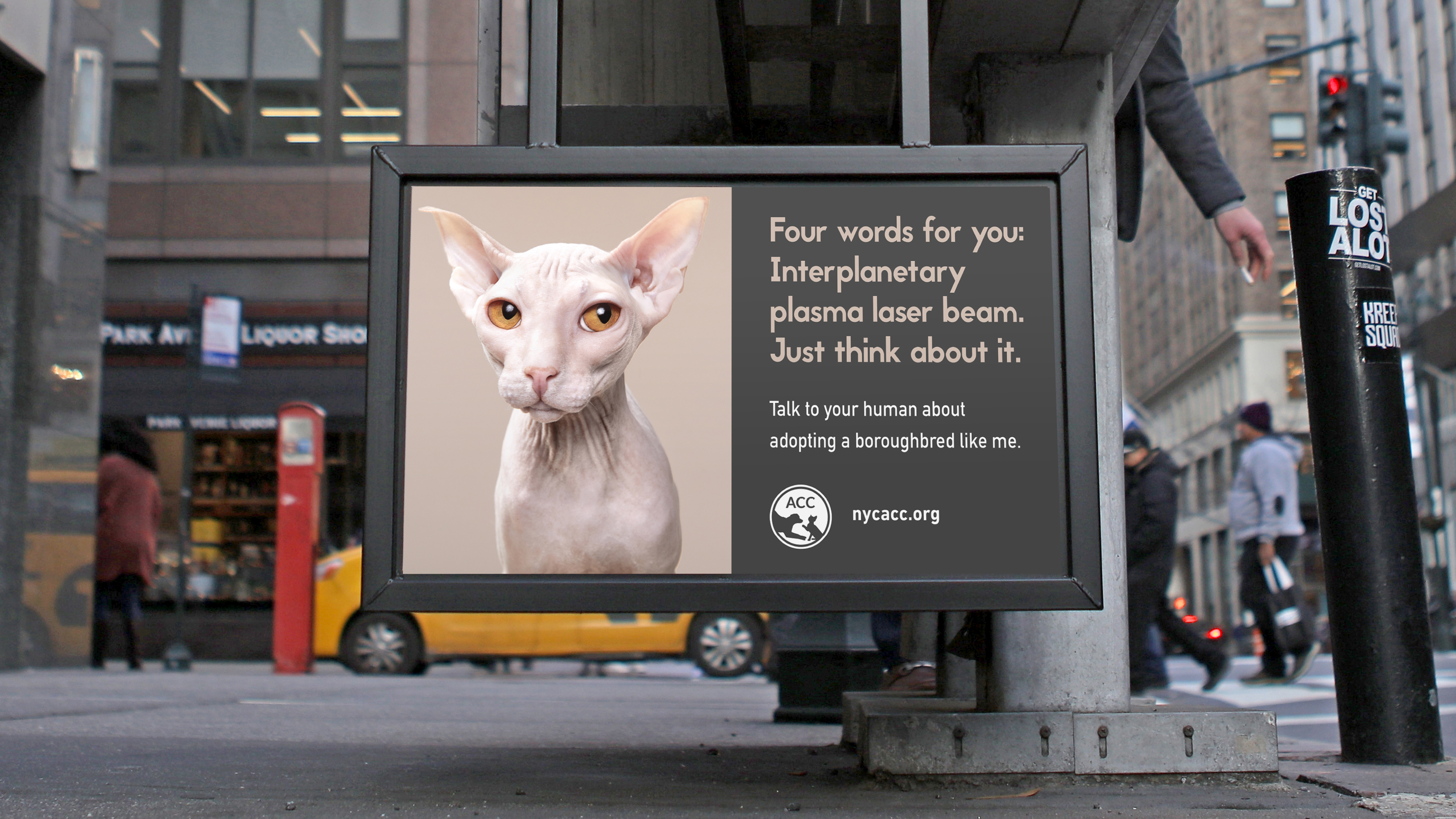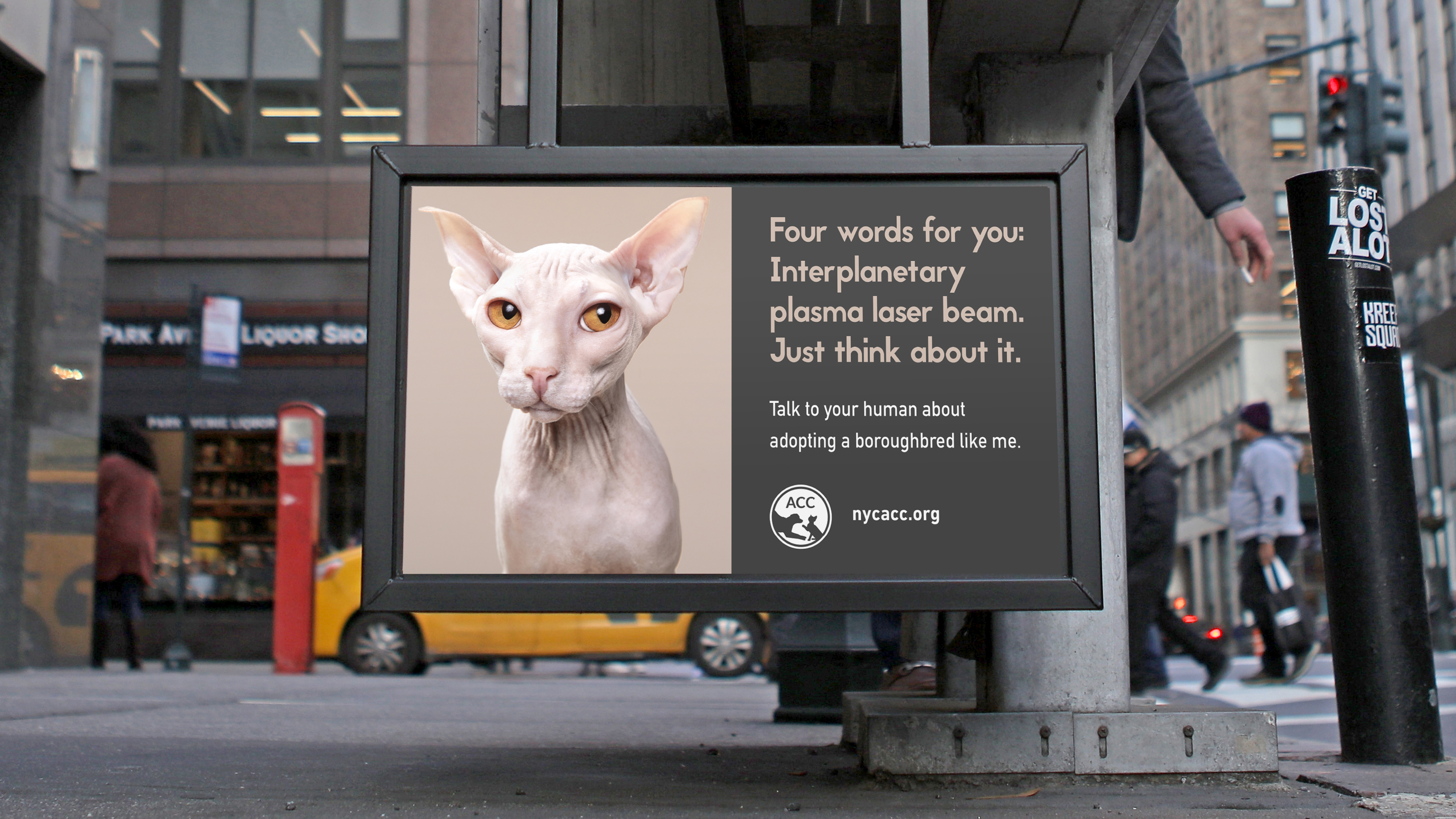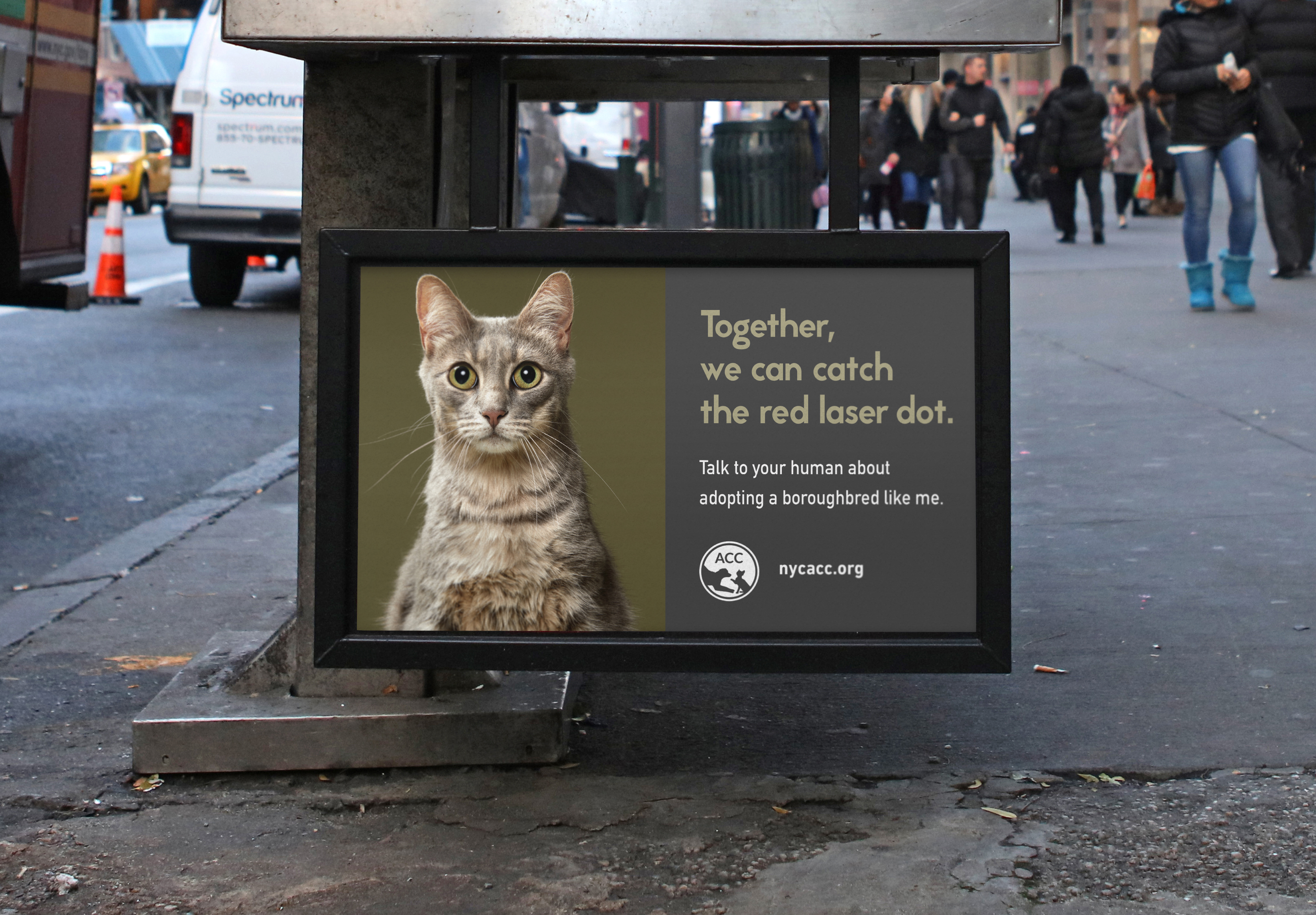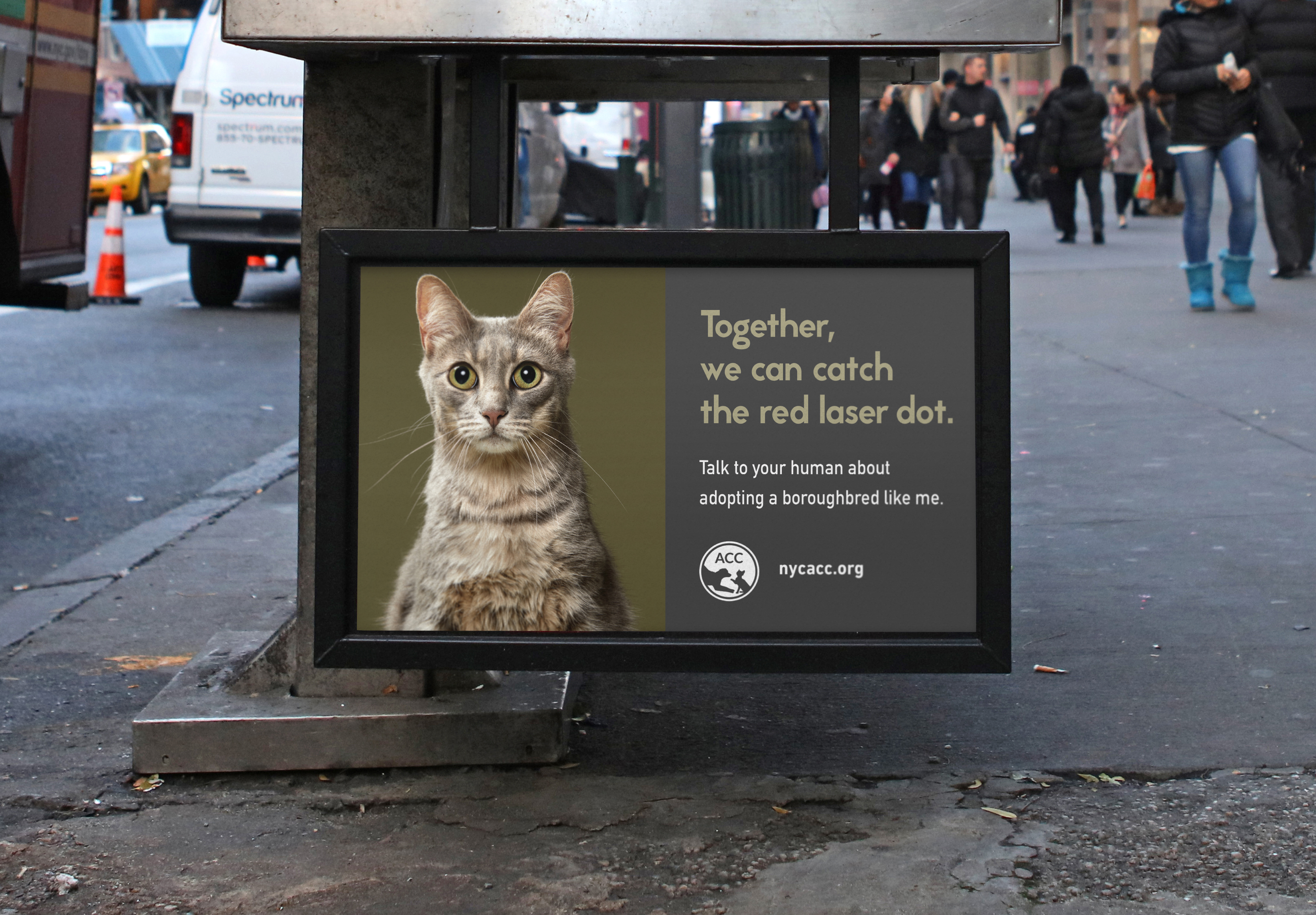 Finally, we gave a few Boroughbreds control over our twitter account during the holiday season. 
CLICK TO READ THEIR STORIES: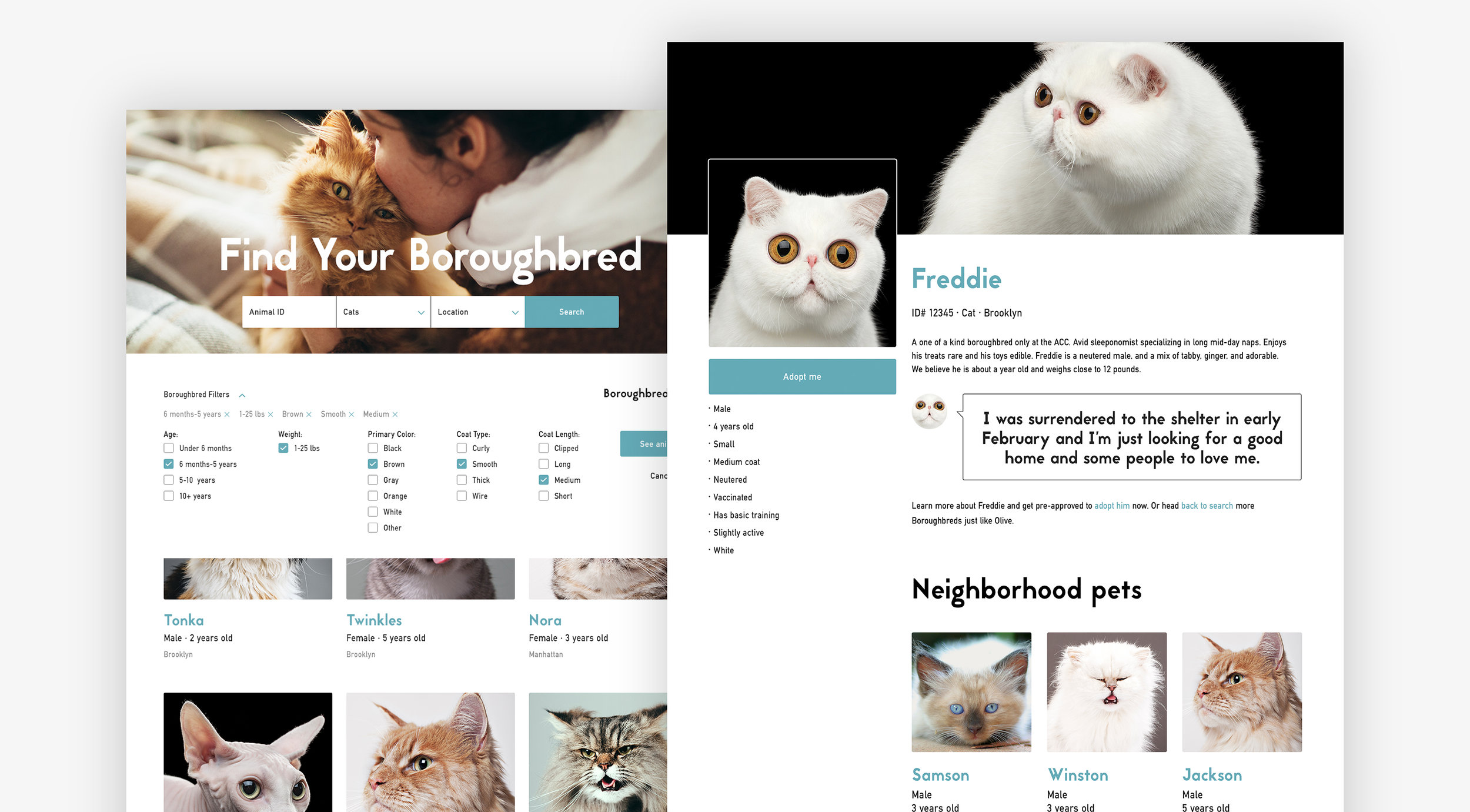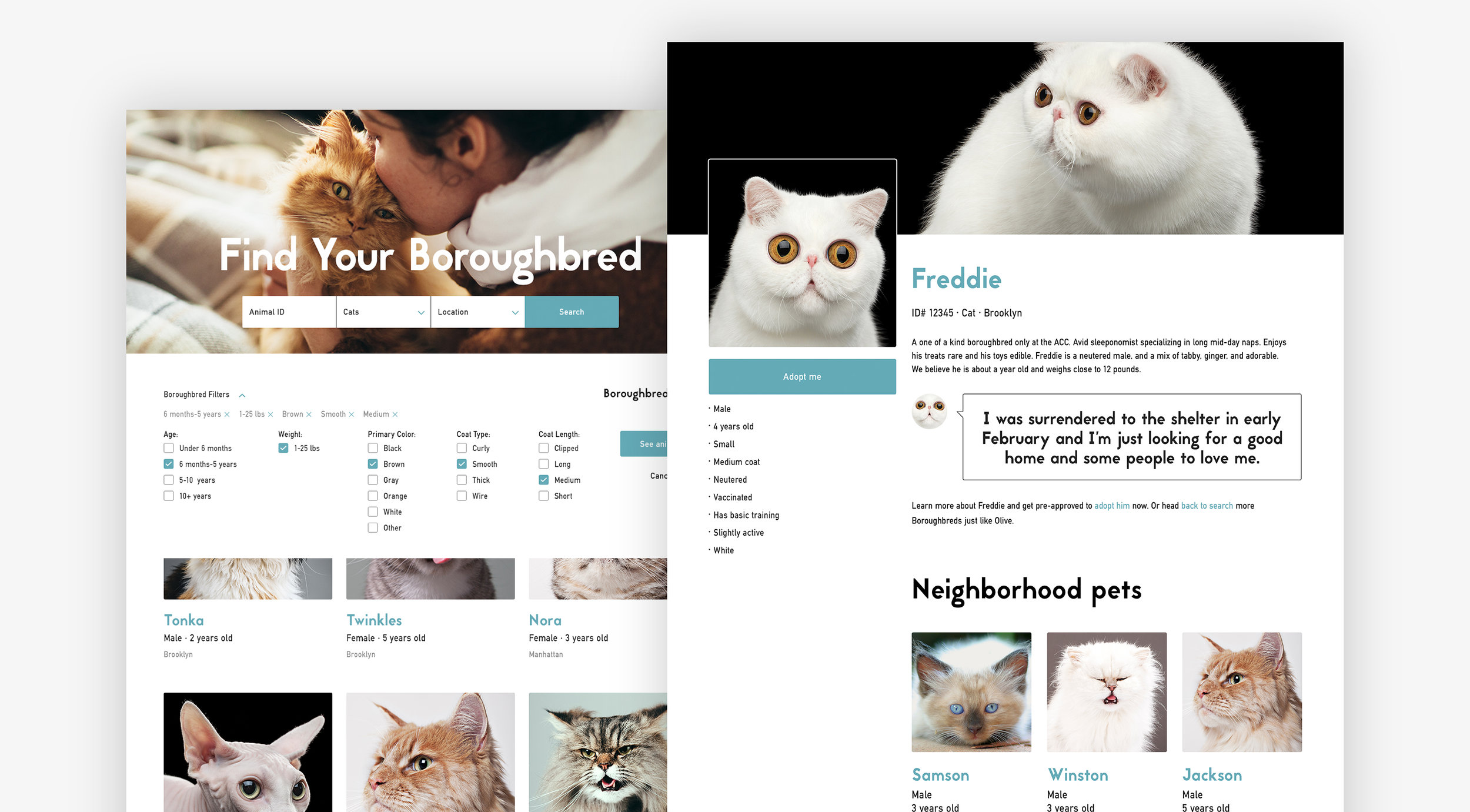 "I don't even know where to begin to express our gratitude for everything the team has done and continues to do to make NYC the safest city in the nation for all of our animals. We can think beyond our dreams because we know the team is there to guide us into making these lofty goals a reality. I could write all night long about how the team has empowered all of us at ACC."

–ACC of NYC