DAVIS BETHUNE JONES
A Kansas City based plaintiff's law firm, DBJ represents clients with unparalleled care and relentless drive to win cases. Collaborating with founding partners, I helped develop strategic brand positioning and creative including identity, brand system and interactive. Challenges included repositioning a firm rooted in tradition and overcoming internal and industry preconceptions of law practice as a traditional institution. Strong messages of heroism and compassion guided a bold, clean direction elevateing the brand while creating an air of professionalism and simplicity.
DISCOVERY + DEVELOPMENT
At their core, DBJ differentiates as the only bad-ass law firm that cares about every client and tenaciously fights to win complex cases to protect people and the community. They are fueled by civil justice and restoration of dignity in a market flooded by drive-thru lawyers, lack of accountability and corporate greed. Fueled by our core differentiator, Bruce Wayne became a rallying persona behind the brand reflecting the duality of heroism and expertise. Establishing characteristics include tenacity, compassion, strength, and success.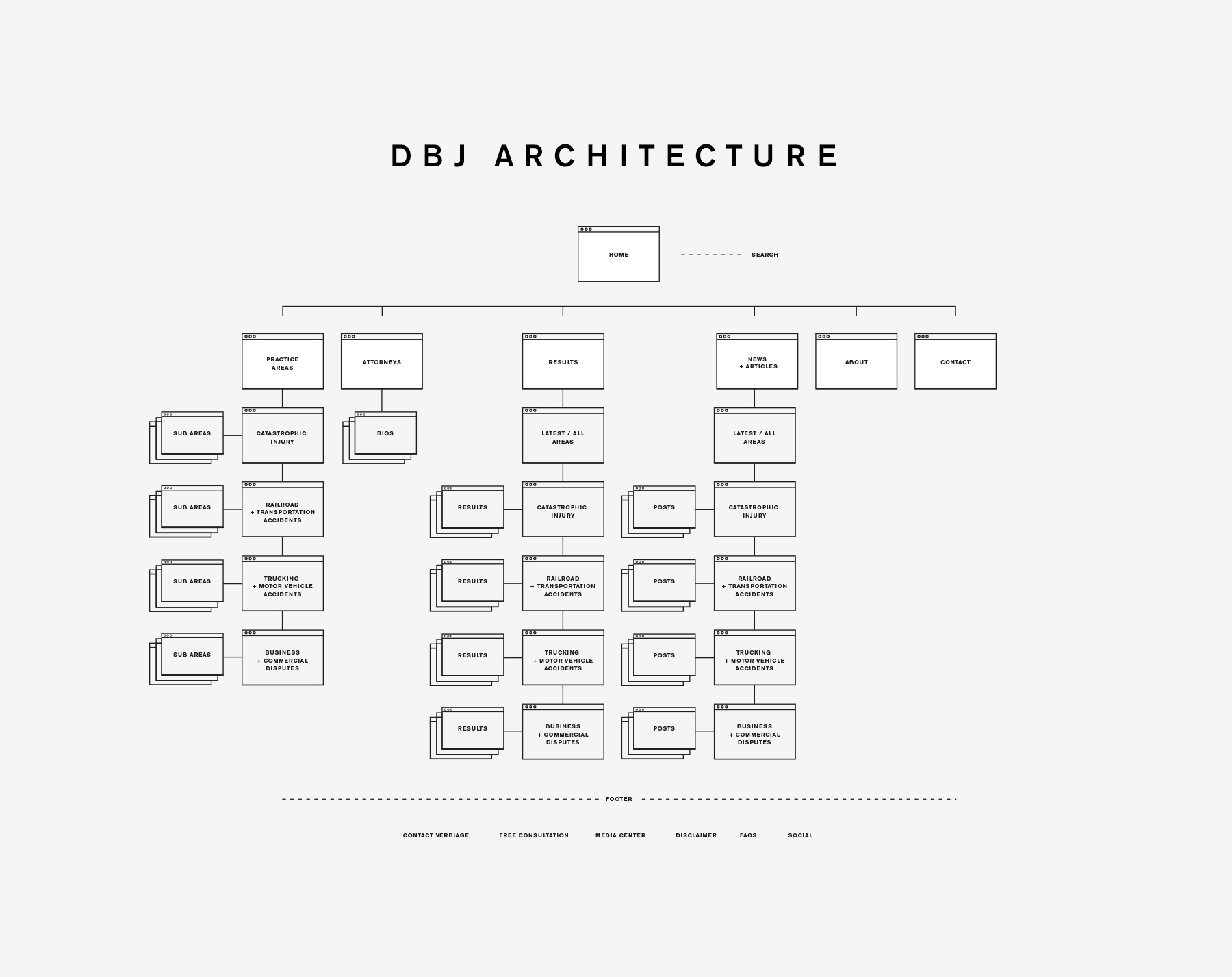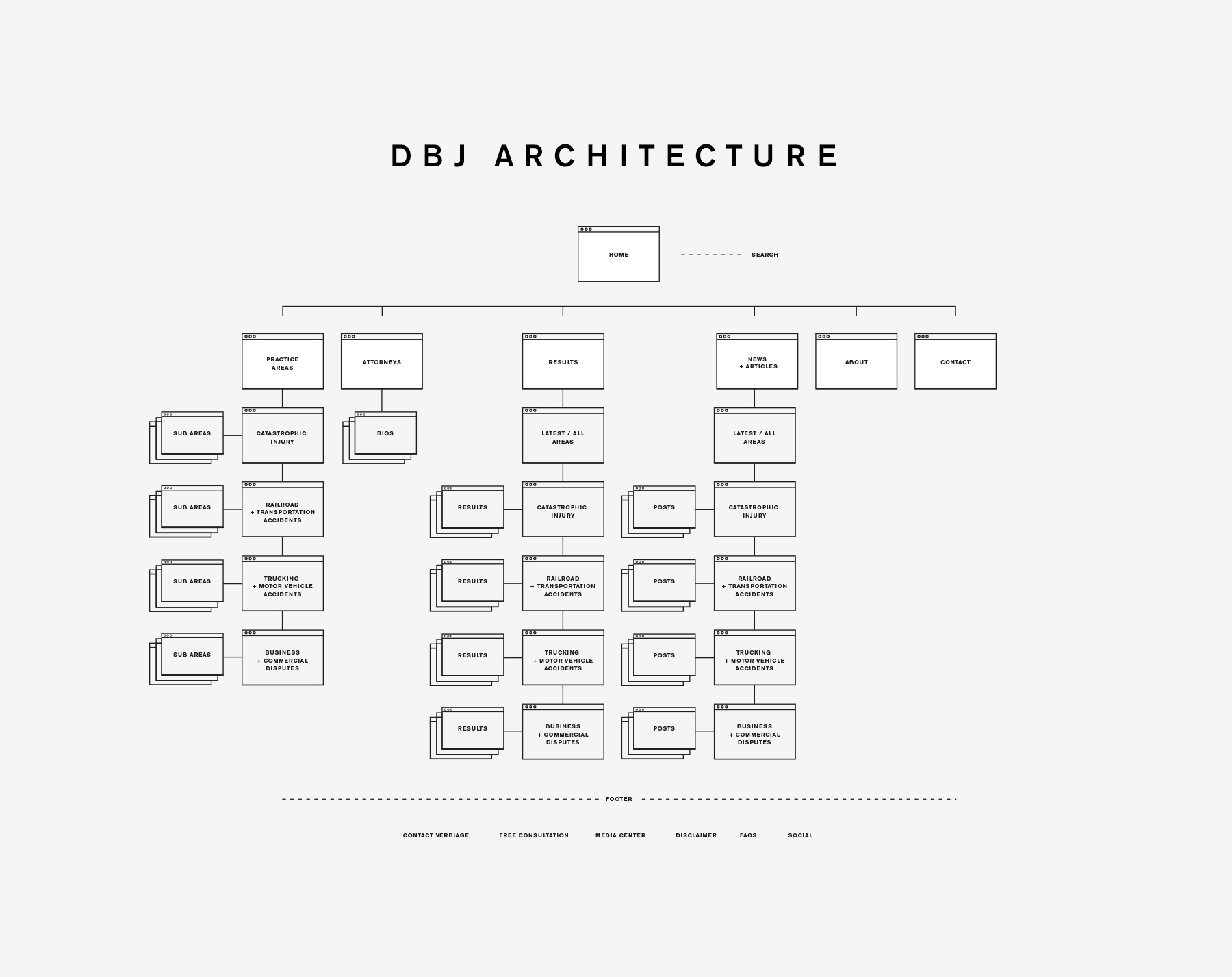 INTERACTIVE STRATEGY
Initial user stories revealed a variety of audiences including potential clients, referring lawyers, various judges, defense attorneys/expert witnesses, and others. The primary pathways of each group instructed our information architecture to satisfy their needs. In addition, we developed a content strategy leveraging the firm's large results database to build credibility with new clients. An iterative design and development process allowed for ongoing feedback in creating a site that served both users and administrators. To communicate the firm's winning heritage and contingency case methodology, call-to-actions were placed strategically throughout the site driving users to primary pages.