DOLLY MADISON BAKERY
Dolly Madison Bakery–a subset of Hostess Snacks–was intent on reinventing themselves to appeal to a new generation of snackers. Combining Americana and post-retro styling, Dolly is now a perfect reflection of today's younger shopper. Bold, cool, and unapologetically American, this iconic brand is ready for her second term as the First Lady of snacks.
SOLVING PROBLEMS + UNDERSTANDING A BRAND
Leading a team of designers, we developed Dolly Madison's new brand direction. Curating a wide variety of inspiration, we developed several rounds of concepts inspired by everything from hand-made textures to old school cars–each with their own sense of style and life. The only parameter–to include a variation of red incumbent from Dolly's previous brand. This allowed a broad exploration into a variety of directions. Moving through the process, we found that although she was rough around the edges, Dolly demanded the attention of your sweet tooth and designed the packages to be as charismatic as she.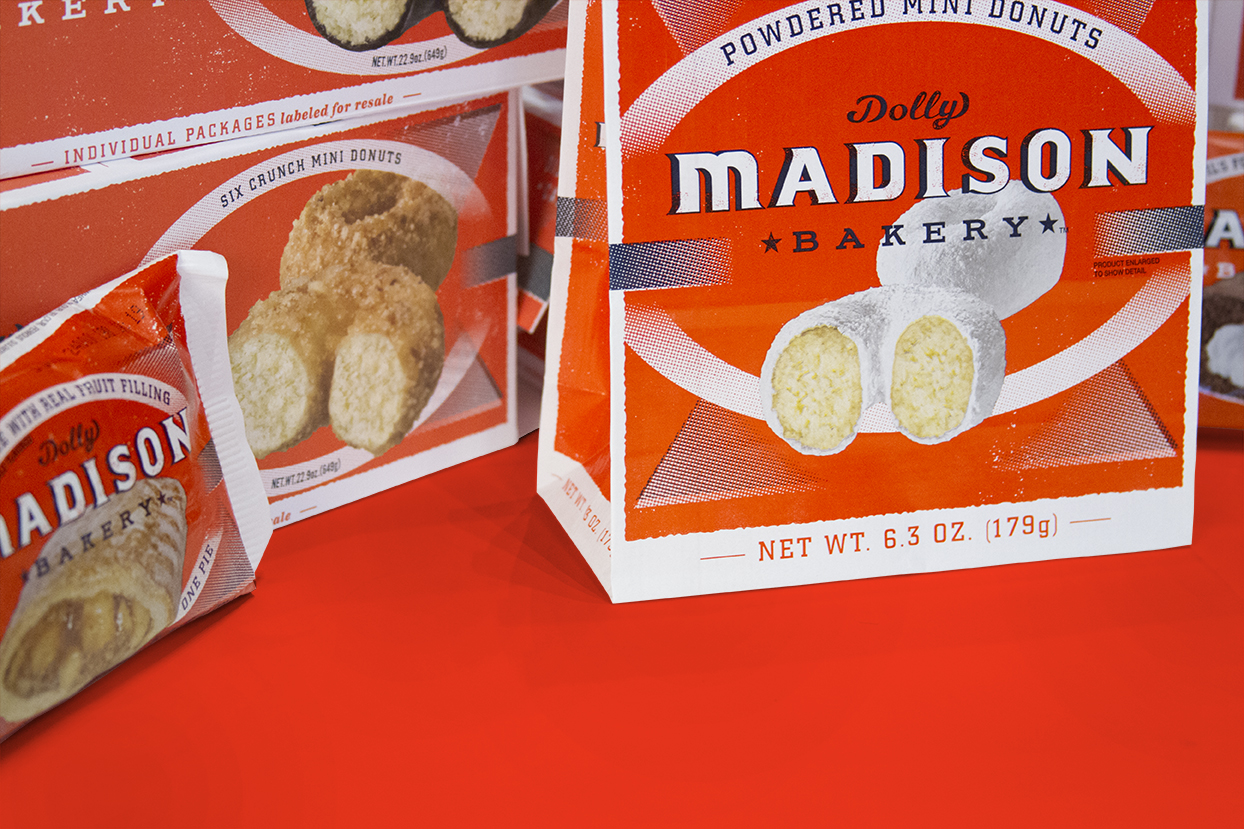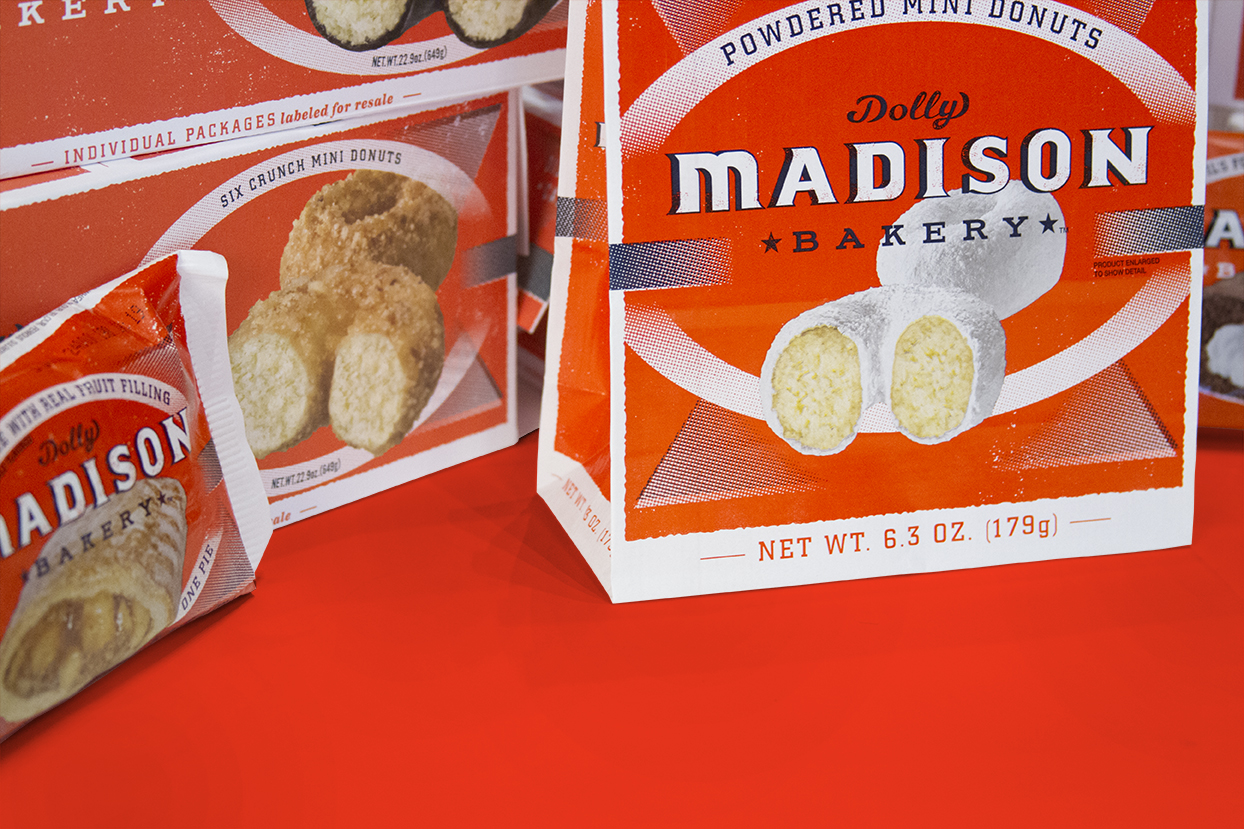 CREDITS
My Role: Strategy, Art Direction, Design, Illustration
Agency: DMH
RECOGNITION
American Institute of Graphic Arts, (AIGA) A11 Awards