KEVEK
In 2015, longtime client Tnemic presented our team with the challenge of helping launch a new project known by code name IE97. A non-toxic thermal barrier, IE97 can be applied to synthetic and natural fibers in variable thicknesses to inhibit temperature transfer. Working when wet or compressed, it is very different from other products currently in the marketplace. Our assignment–create a name and identity that reflected its unique qualities to a limitless potential audience for both consumer and industrial uses. The obvious obstacle? Clarifying and creating a brand around an abstract product's performance benefits, targeting hypothetical audiences.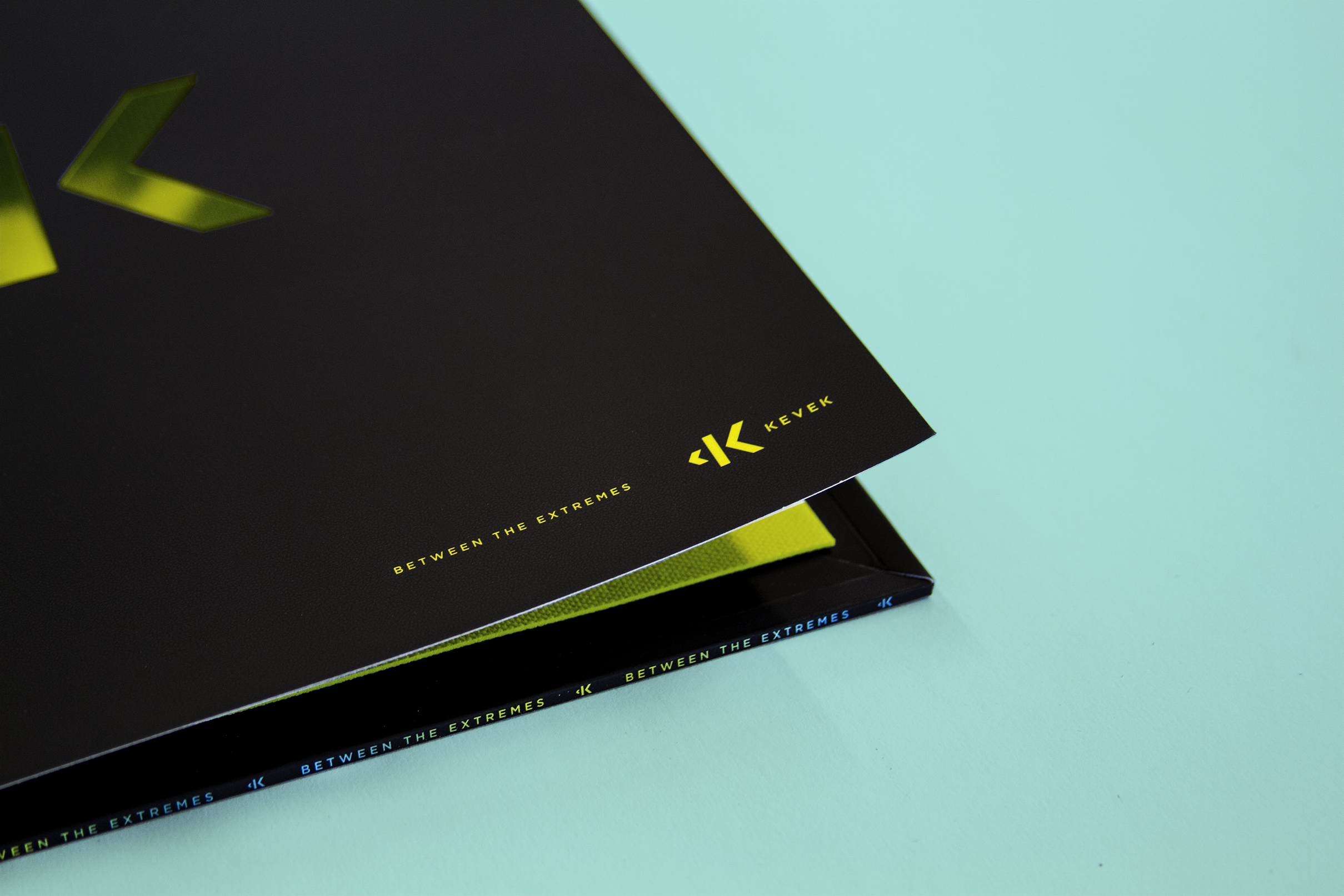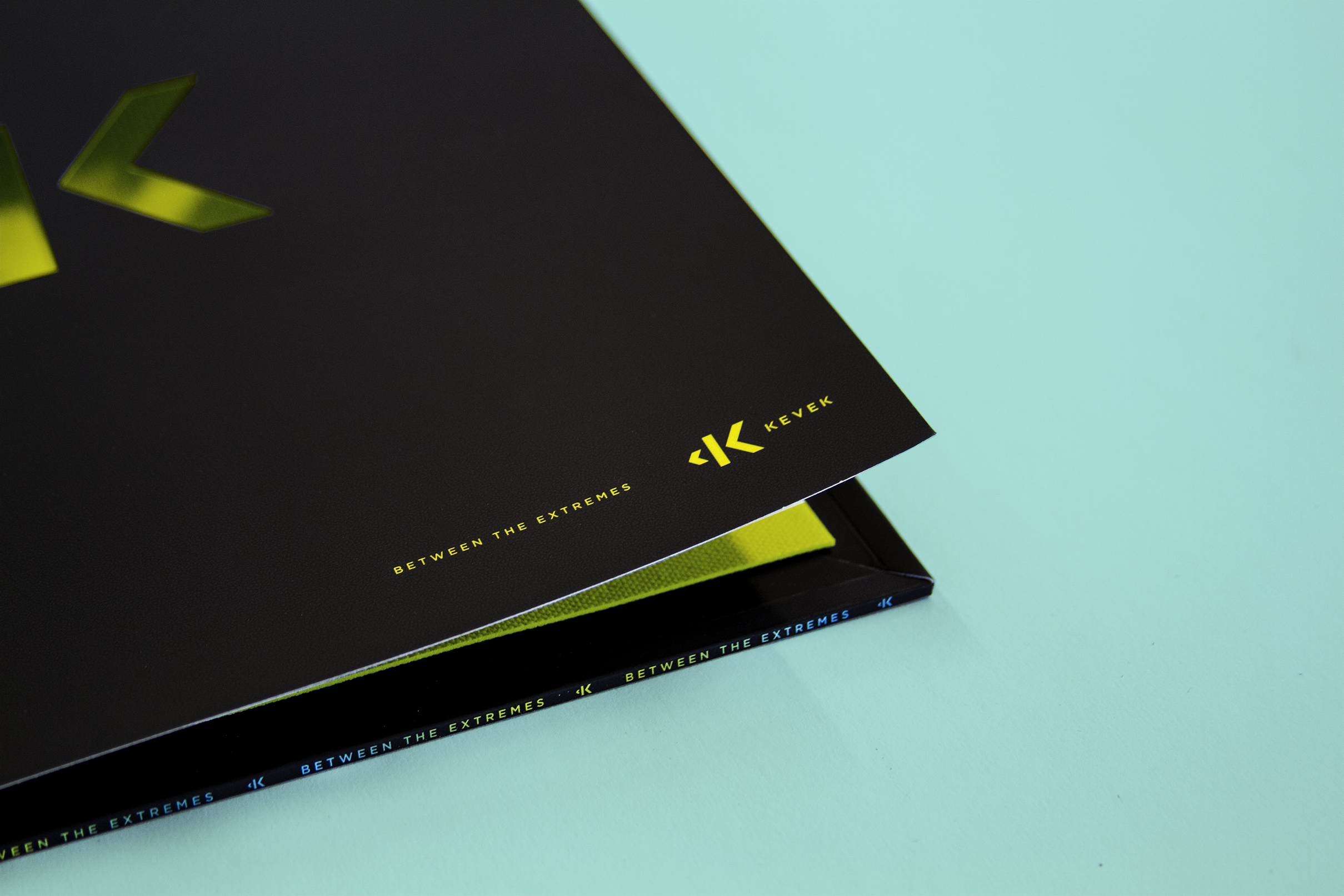 DISCOVERY + INSIGHTS
Embracing design thinking, we initiated the project by listening and empathizing with both Tnemic and our known customer needs. Having defined product designers and end-consumers as primary and secondary audiences. We began researching and defining the problem through strategic sessions. Their core brand attributes included: insulative, compact, practical, barrier, and protective. We developed the differentiator that "IE97 is a non-toxic thermal film barrier that can stand alone or be applied to synthetic or natural materials and other substrates in variable thicknesses that inhibits temperature transfer, hot or cold, in any weather or condition that performs when compressed or wet when designers/consumers are looking for the next innovation." 
NAMING
Positioning the product around it's unique thermal properties separated IE97 from a crowded insulation market. This was most easily accomplished by changing how they measured, and spoke about thermal efficiency. In redefining the conversation, we changed the discussion from R-value–efficiency through thickness–to K-value–the process of thermal conductivity. IE97 has very low K-value. Products like wool and synthetic insulations have high K-Values, meaning temperature transfers quickly and easily though them. This difference is where they competed. In our own category we eliminated comparisons we knew IE97 couldn't win. While R-value is about insulation, K-Value is about temperature conductivity. This is where IE97 really shines. K stands for Kelvin, which is an absolute temperature scale. To the layperson, it implies technology and extremes. It also works when wet or compressed, effectively separating it from competition in the insulation market being that none other can compete on this measurement. These attributes begin telling the story of IE97. 
We set out to communicate these unique benefits in our naming strategies, eliminating ideas around waterproof, non-toxicity and to avoid competition and potential sustainability concerns in future products. We concluded that the final name should support IE97 as a protective thermal barrier that can be applied to both natural and synthetic fibers, living between extreme temperatures and the people who work, live, and play in those environments. Its low K-value means that it not only insulates, but more importantly limits temperature transfer, a feature not present in traditional insulation materials. Equally unique, it works when wet and/or compressed, meaning there is virtually no situation in which it doesn't maintain its integrity and working properties. IE97 represents a leap forward for consumer and industrial designers, delivering benefits unmatched by any other global product.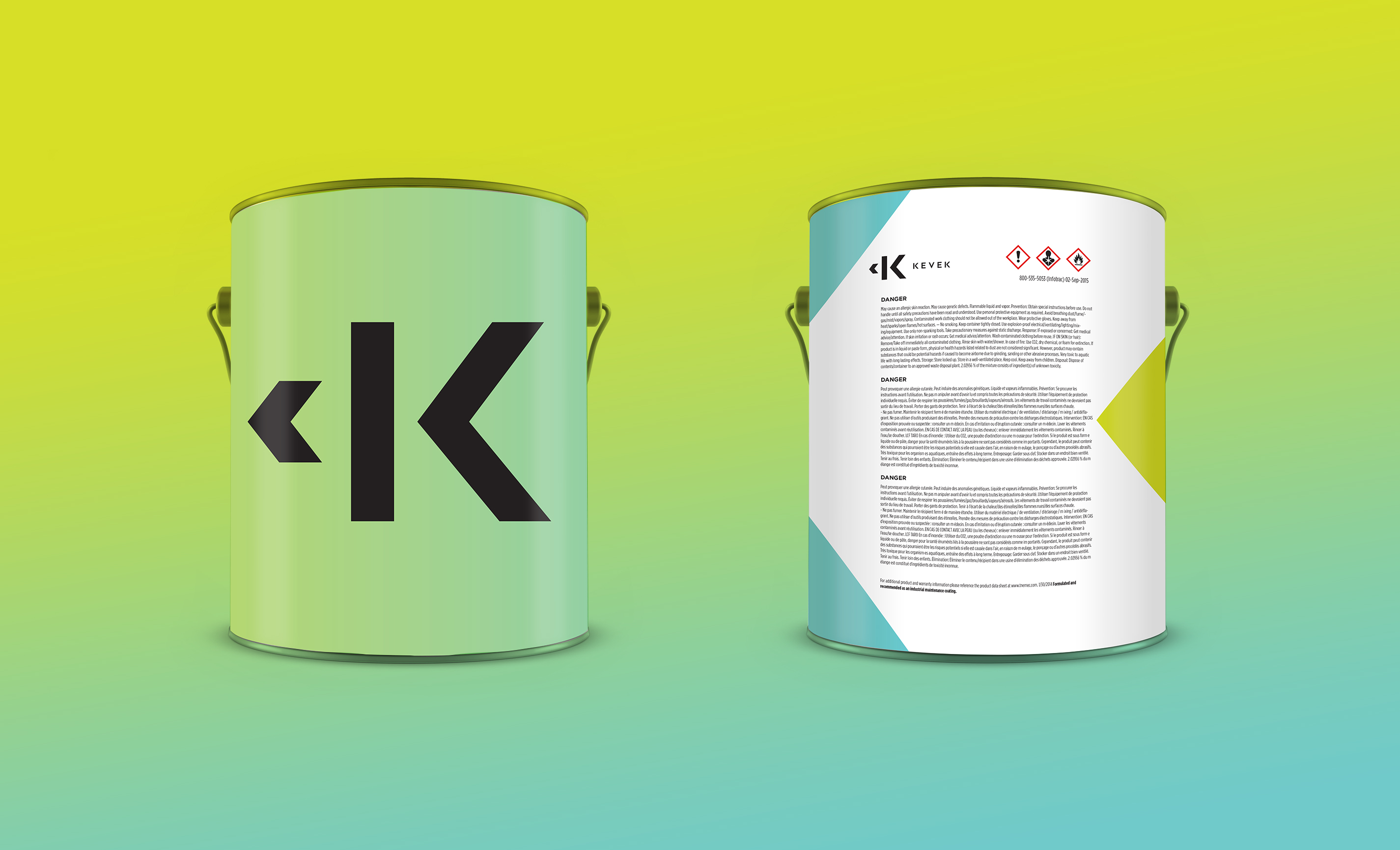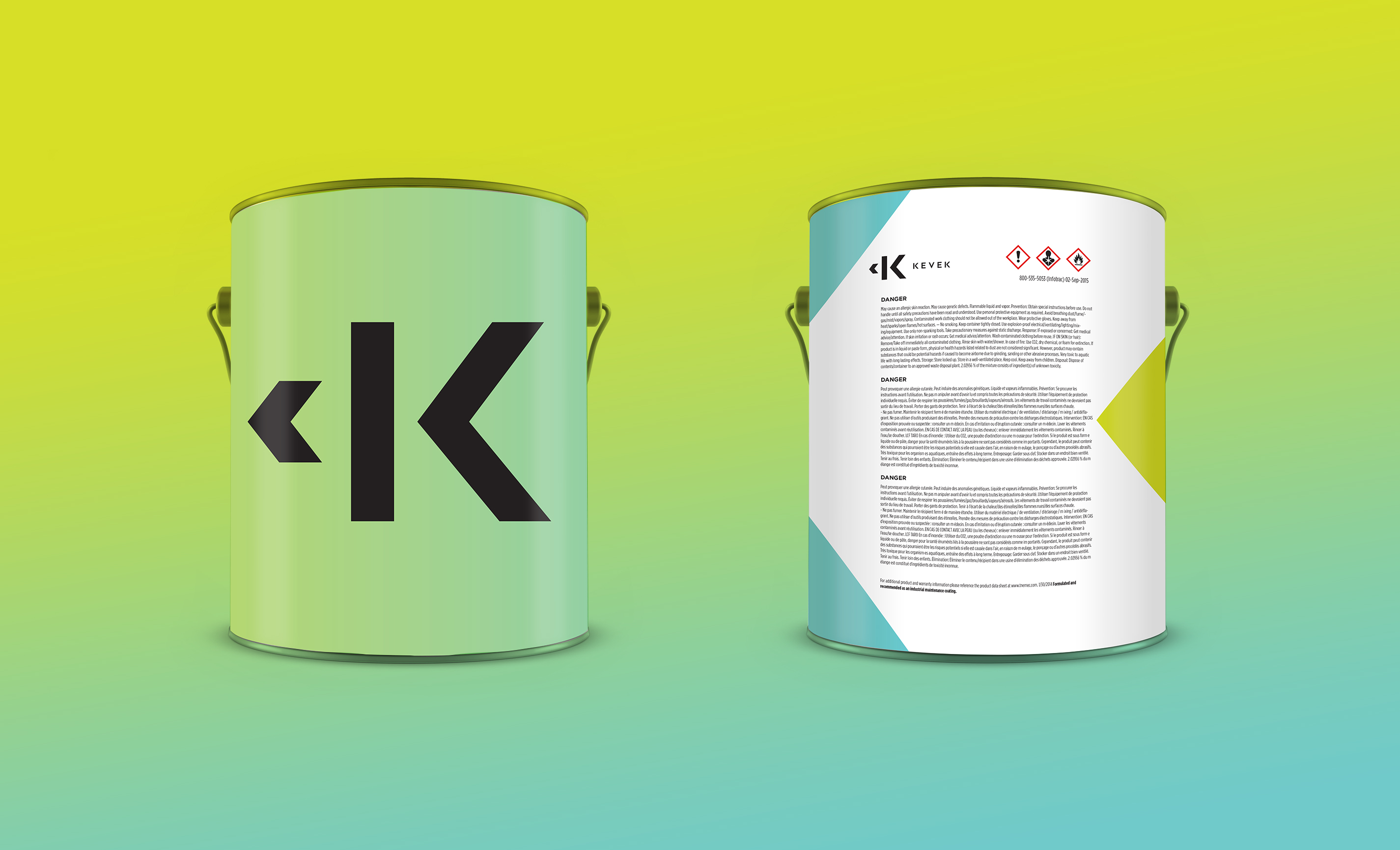 POSITIONING + DESIGN
From our naming ideation sessions we titled IE97, "Kevek." Originally started as Kelvek, a close relative of Kelvic/Kelvin, it was shortened to form an aurally and visually compelling form. A palindrome, it presents interesting design options, is phonetic and easily crosses language barriers. Helping guide a team of designers, I helped pilot the creative direction and launch of Kevek. The brand is a combination of minimalism and powerful colors. The directional shapes of the "K" logo are inspired by its ability as a barrier to inhibit temperature transfer. Bold gradients represent a variety of extreme thermal environments that pair with delicate typographic structures to create a cohesive visual language that is both agile and robust. 
CREDITS
My Role: Art Directon, Design, Strategy, Naming
Agency: DMH